We offer plastic plates, such as Plexi, polycarbonate, PVC, polystyrene, polypropylene, composite panels. The majority of offered materials are available from stock. Materials which are untypical or produced on request are imported directly from leading European producers. Each material can be cut to required shape or dimensions.
Cast acrylic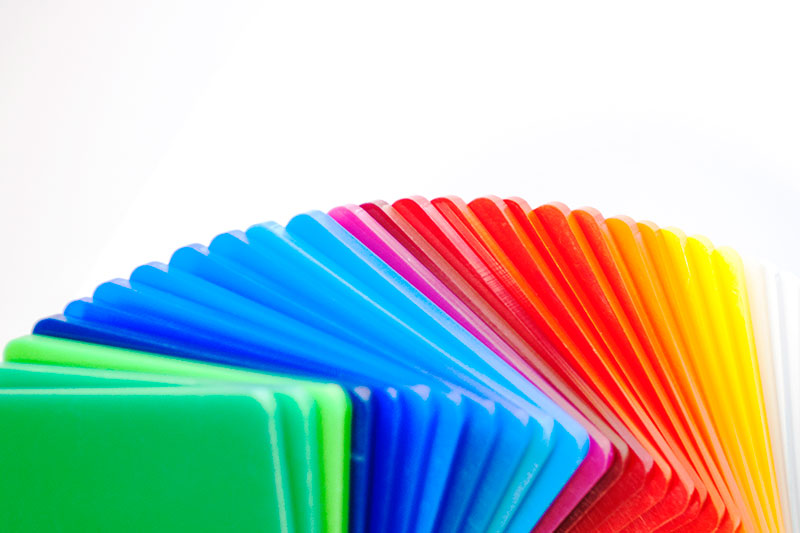 Acrylic plates in size 2050x3050mm are characterised by higher pliability, higher cutting temperature and performs nicer edge after laser cutting. Taking into consideration the production process, their tolerance of thickness vary +/- 30%,. The plates are available in wide range of colours and thickness from 3mm to 50mm.
Extruded acrylic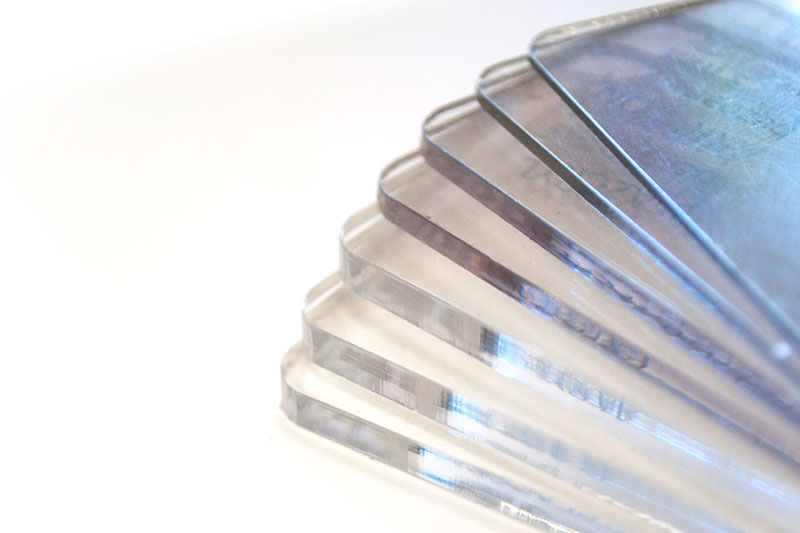 Acrylic plates are available from stock in size 2050x3050mm and thickness from 1,5mm to 40mm. These are characterised by high transparency within 92% and excellent thickness tolerance. They are available in basic colours but also in opal versions. There are also tubes and rods available.
PVC
White or coloured plates available in foamed or solid version. Perfect for printing, with low absorption of water, weatherproof, corrosion and chemical resistant. Available from stock in standard thickness 1-19mm. Popular sizes are 2050x3050mm, 1560x3050mm and 1220x3050mm.
Dibond Aluminium Composite Panels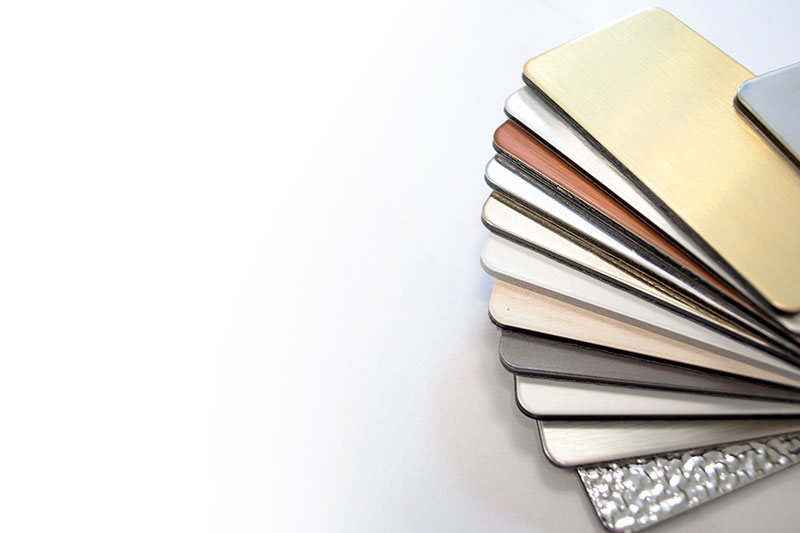 The panel combines two 0,2 mm aluminium surface layers with a polyethylene core. Available in coloured or brushed silver version, in sizes 1500x3050mm and 1500x4050mm, in standard thickness 2mm and 3mm. Sheets are characterised by excellent processing parameters and high rigidity.
Polyester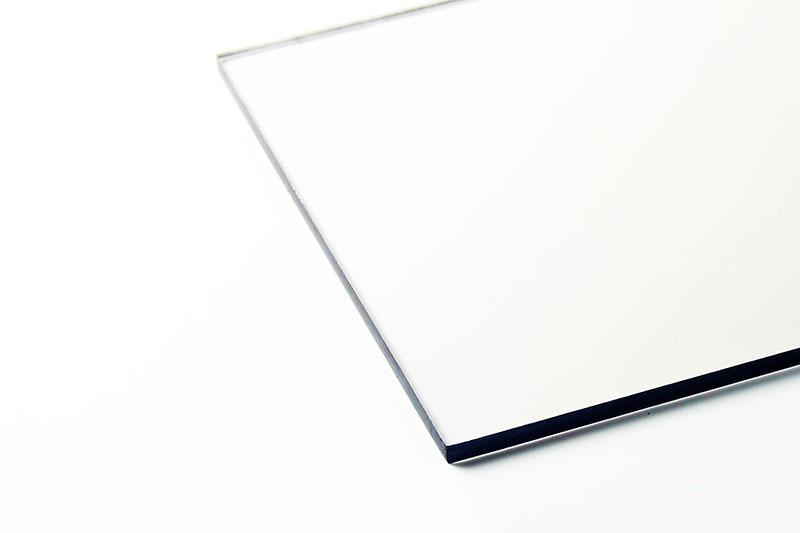 Polyester sheets are available in sizes 2050x3050mm and 1250x2050mm. The material is flame retardant and presents excellent optical properties. In view of good mechanical and thermoplastic properties, polyester is used mainly in advertising to produce shop design elements.
Polystyrene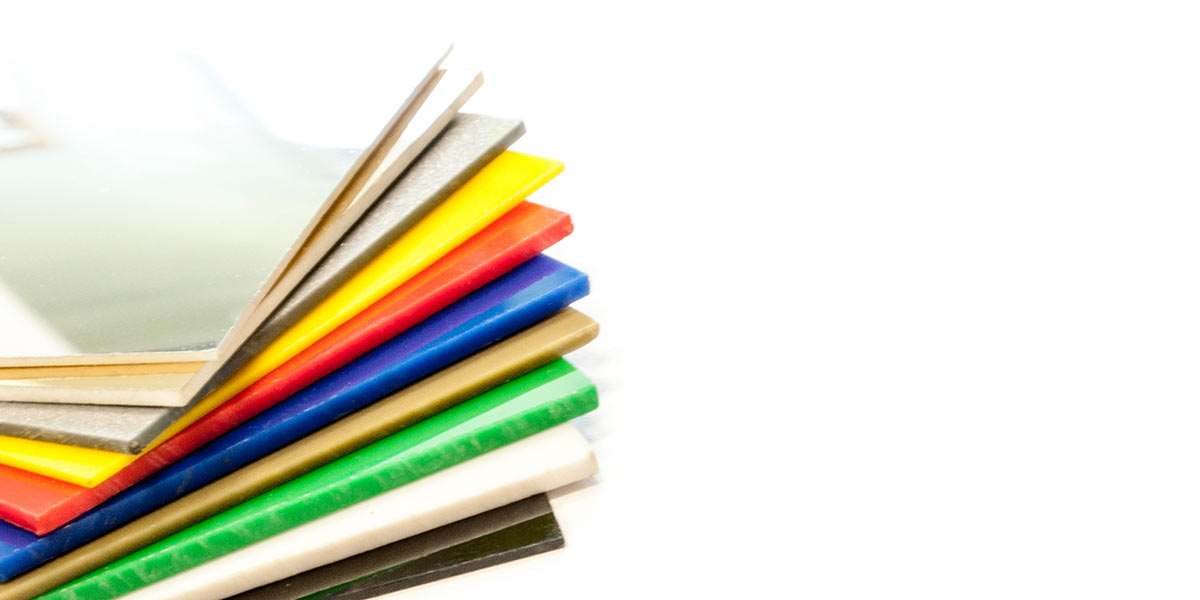 These are characterised by high impact strength, no UV protection. As a standard, available in sizes of 2050x3050mm and 1000x2000mm and thickness 1-4mm.
Polypropylene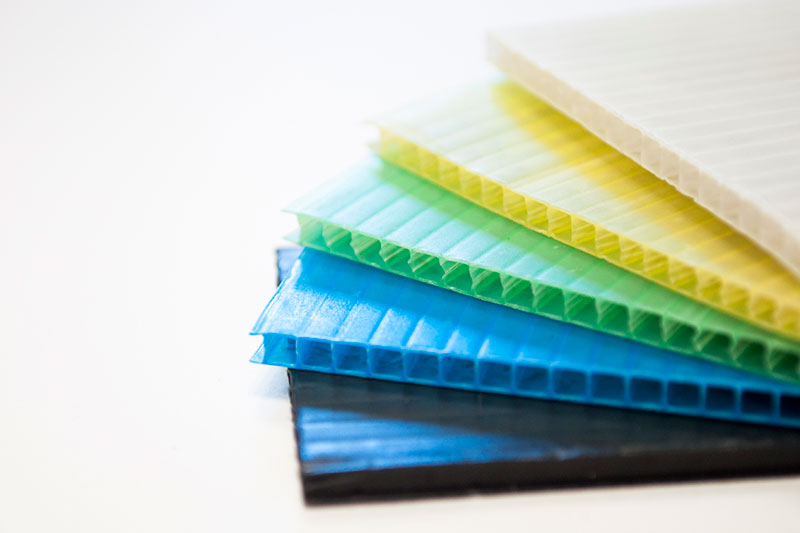 Polypropylene sheets are available in sizes of 1000x2000mm and 1500x3000mm. They are characterised by high strength, rigidity and hardness, dielectric properties, high durability and low density. Sheets do not have UV protection.
Polycarbonate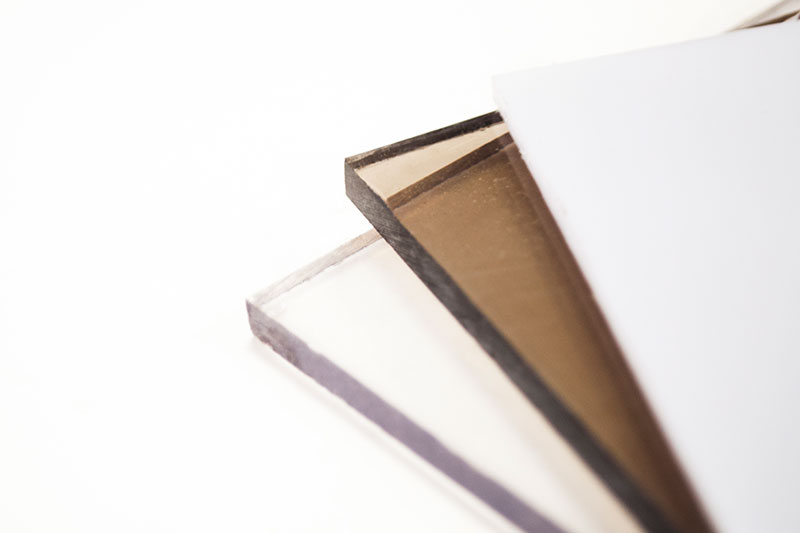 It is an up-to-date polymer plastic, being a substitute of glass. It is 20 times more impact-resistant than glass. The transparency of Polycarbonate gains 92%. It is characterized by low flammability, high thermal insulation and UV impermeability. It occurs in solid and multi-wall versions, available in various sizes.
Other